The Biography of Sudjana Kerton
Born in Bandung, Indonesia, Kerton's talent and universal appeal have made him an indelible part of Indonesia's history and culture. He began his art career in the Japanese established art association Keimin Bunka Sidhoso from 1942-1945, before joining up with the rebels during the Indonesian struggle for independence and becoming an artist/sketcher for the newspaper Patriot during the Revolution. Through his sketches and drawings, he immortalized several important and historical events that took place, when the Dutch handed over sovereignty to the Republic of Indonesia at the end of 1949. Kerton's fierce sense of nationalism carried over into his work and many of his paintings convey a sense of pride in his country.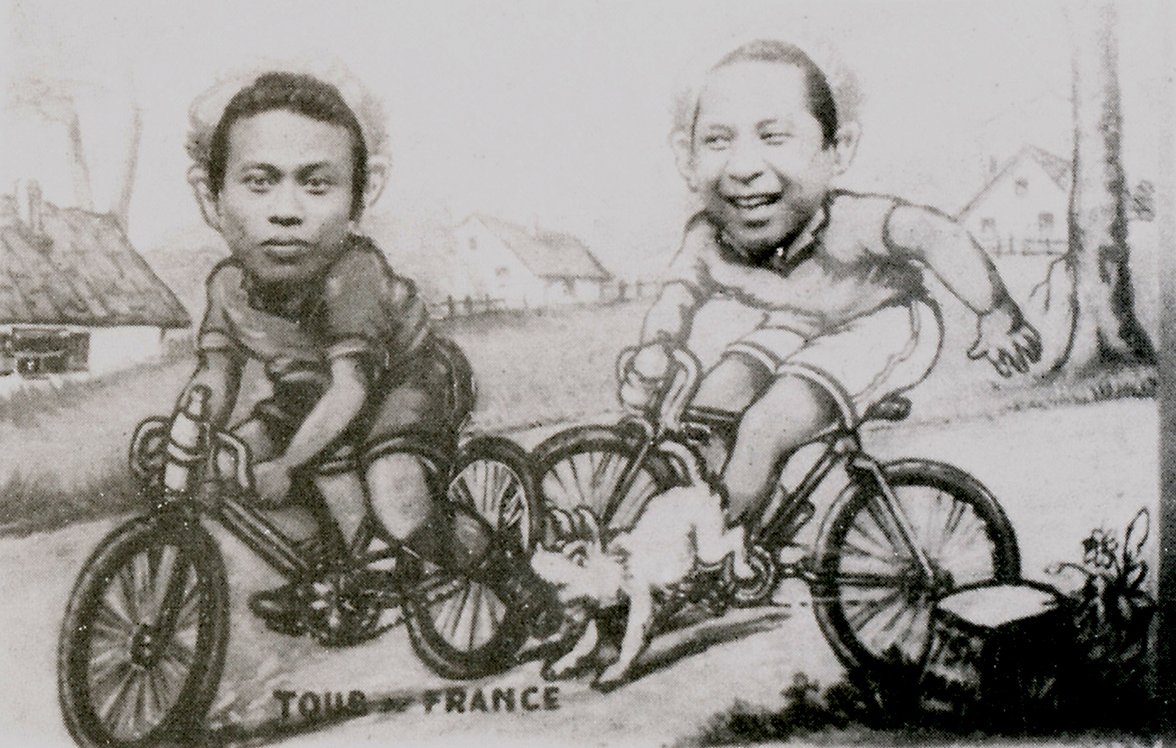 In the early 1950's, he set off to paint in Europe where he studied art and life in very different cultures, traveling and painting in Holland, France and Mexico. After being accepted to the prestigious Art Student's League in New York City, he honed his skills under the tutelage of masters like Sternberg and Kuneyoshi, both very influential teachers in Kerton's life. A woodcut, entitled "Homeward" depicting a family on their way home from a day's work in the fields, was chosen by UNICEF through tight competition and printed on Unicef's Christmas card in 1964, and distributed throughout the world. Kerton settled down in New York, marrying and raising a family, before returning to Indonesia in 1976 and embarking upon, arguably, the most outstanding and prolific period of his career. This next phase was a departure from the understated, muted tones of his earlier work. Once back in his homeland, he exploded onto his canvasses with a profusion of colors and vivid, fantastical scenes. These paintings are infused with a gentle sense of humour, and respect for the common man. Considered one of his best periods, the 80's were very prolific years for Kerton. As one of Indonesia's most respected masters, today, Kerton's artistic influence on others can be clearly observed, as young, upcoming new Indonesian artists have eagerly embraced his style of painting.
In 1997, the largest art theft in the history of modern art occurred at the Kerton Gallery in Indonesia. Nineteen of Kerton's paintings were stolen and are still missing. This bit of news has garnered a lot of media attention in the last few years, and the FBI and other international crime units remain on alert. Their whereabouts have proven to be a great mystery; however, select stolen works are available as limited edition giclée reproductions, such as "Gunung Merapi", and "Fond Love".
At present, Kerton is recognized as one of Indonesia's most original and controversial artists, and his works are highly sought after world-wide.
Click for S. Kerton Biodata PDF (opens in new tab)